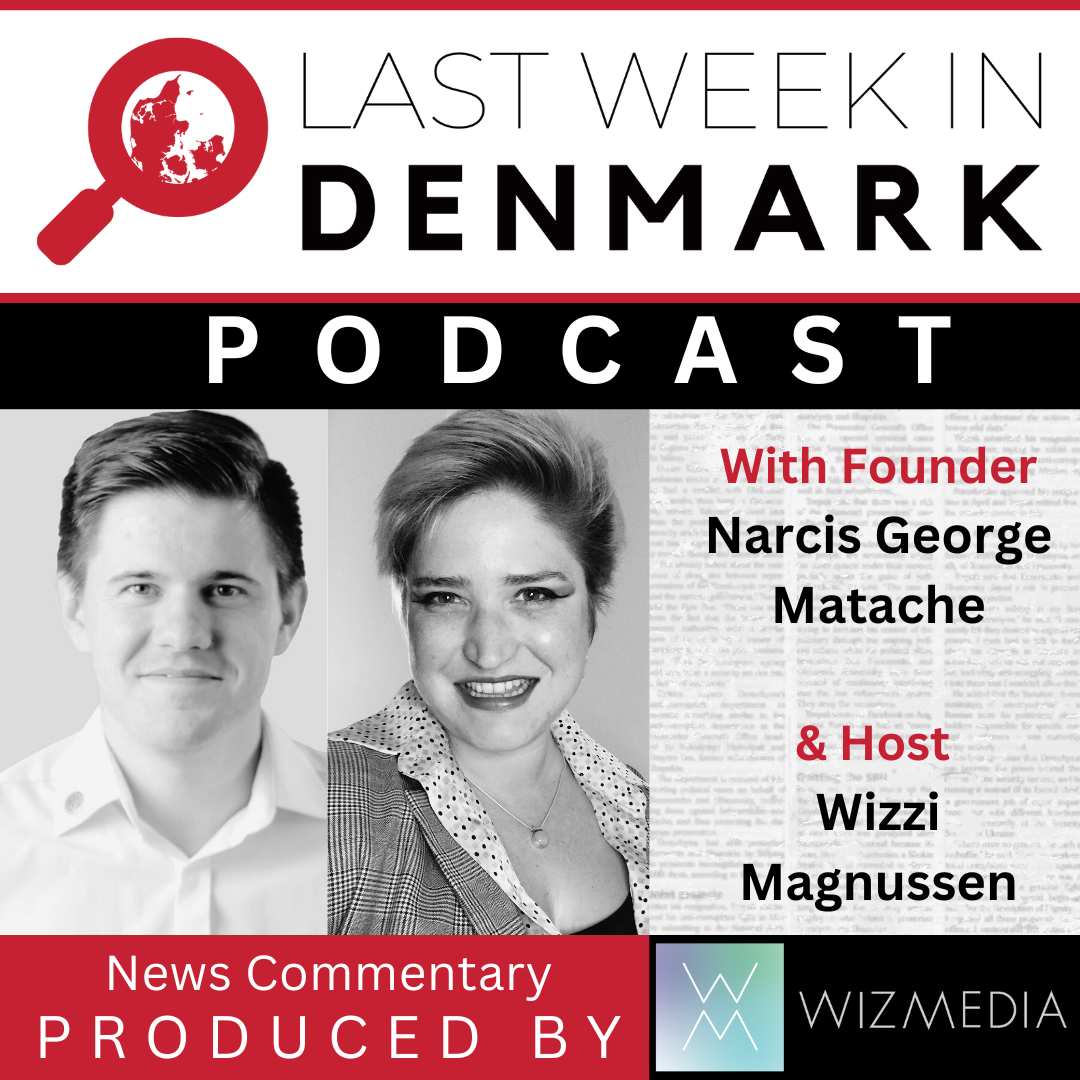 Welcome to Last Week in Denmark's official podcast, produced by Wizmedia.

Featuring Founder of Last Week in Denmark, Narcis George Matache and Broadcast Journalist, Wizzi Magnussen the Last Week in Denmark Podcast provides commentary on the news of the week and insight into what the population of Denmark are talking about.
Search your favourite podcasting platform for Last Week in Denmark or tune in via Spotify or Apple Podcasts below.
SUBSCRIBE to the newsletter for each week's news and podcast episode straight to your inbox each Sunday.